About Us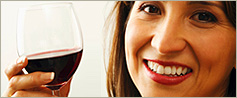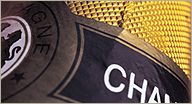 Los Olivos Wine Tours is owned and operated by Christophe Padavick who has lived in the Ventura County area for the past 20 years.
He has watched the Central Valley Wineries grow at an unbelievable growth rate. Christophe is originally from France and has always been a connoisseur of great wines. It's also important to realize that everyone's palette is different and while he may recommend wines you will also want to experiment with your own wine tasting. Christophe's approach with wine is all wines need to complement the meal that they are served with, and shouldn't over power the meal that you are having. Having a robust wine with a cigar is something of a different choice and should be approached differently, just like having a specific wine with cheese and desserts are also something that you should strive to do. In most instances people will choose 1 wine to serve for all occasions and really it makes for more fun to have wine choices for what is being eaten.
Los Olivos Wine Tours was started because of our love of Los Olivos's wines, food and people. It is our goal to take you to our favorite wineries in the Los Olivos area. Christoph is knowledgeable and trained to make sure you have the best experience possible. We will take you to wineries that are off the beaten path that will make your tour memorable! Ask us about picnic lunches also! Los Olivos Wine Tours is a division of Hieroweb Interactive, all purchases will show Hieroweb Interactive as the payee.